Academy of Dog
Trainers & Behaviourists
Central Bark is the happy home of doggy daycare. Set in acres of private land with in & outdoor play areas. Our Day-care staff are experienced, trained & fully insured. We are full licensed with Northumberland County Council.
We also host training classes & behavioural consultations with resident instructor Susan Gilbert. Susan is experienced, qualified and fully insured, she offers a variety of training options within the North East.

TRAINING/BEHAVIOURAL CONSULTATIONS


Please note we are currently very busy for & have a wait time of 1-2 weeks for appointments.

Please email your requirements via the contact form & we will get back to you as soon as we are able.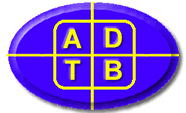 Our staff are registered with the Guild of Dog Trainers, The Academy of Dog Training and Behaviour and are Accredited Pet Care Professionals .This means we adhere to a professional standard and code of conduct.
Our workshops are held at our facility set in private grouns so we can maintain a controlled, secure environment we promote positive reinforcement and relaxed stress free training.
​
Our group training classes are currently held at our base within the grounds of The Whitehouse Farm Centre in Stannington.
​
Scroll down to see the course we have available.
​
Build the bond with your Puppy/Dog and increase their motivation and recall around distractions. Learn how to become the best thing in your dog's life to beat all other distractions.
Perfect for young dogs/rescues that have just joined the family.
Dogs of all ages and abilities are welcome. Dog's must be friendly with other dogs/people. (If your dog is aggressive please contact us for behavioural training first). The course is 1 hour long and will be held mainly outside in any weather. 1 hour course £20.
Book here.
Having reactive dog can be stressful, upsetting and very frustrating..if only they could talk! the term 'reactive' is commonly used to describe dogs who show aggressive tendencies to other dogs or people. in many of cases the dog may actually be very fearful and if you don't know what is the root of the problem you can't treat it successfully.
In this course you will learn what makes your dog react & learn how to manage it and more importantly begin to reverse the behaviour. This is not a quick fix and takes a different length of time for each dog. The course will however teach you how to cope with day to day situations to keep moving forward.
We work using the B.A.T method (behaviour adjustment training) and always go at a pace both you and the dog are comfortable with.
The class has maximum of 4 attendees.
​
The course comprises 3 weekend sessions and 1 mid-week session as outlined below and full email support is always available. All sessions are Covid safe and carefully managed so no dogs/owners are put at any risk.
​
Week 1- 1 hour lessons - owners only. In this session we can all meet and discuss the issues you face with your dog without the stress of having the dogs with you. We will discuss safety, equipment, the way B.A.T works and then pair you up for week 2.
​
​
Week 2 - 1 x 30 minute session working 1-1 with Susan around calm dogs.
weekend session- 1 x 45-60 minutes session with 2 dogs and owners. Working at a distance and practising the methods we discussed in week 1.
​
Week 3 - 1 x 1-1.5 hour session working with the group of 4.
​
​
Recall workshop
Being able to let your dog(s) off lead is something a lot of owners can only dream of. Supercharge your recall with an intensive workshop focused on getting your dog to come when called even around distraction. 1.5 hours of training in a small, covid safe group at our secure facility.
Suitable for all ages and abilities from dogs who have never been off the lead to dogs who need a refresher lesson.
​
Recall Workshop £30
Saturday 20th August @10am
​
Build the bond £30
Saturday 3rd September @10am
​
​
A 1.5 hour small group session. In this session we will troubleshoot common issues. going back to basics with captivating and keeping attention, heel-work, recall and general manners. Ideal for rescue dogs, dogs that have missed early training and those needing to restart their training programme.