Academy of Dog
Trainers & Behaviourists
Central Bark is the happy home of doggy daycare. Set in acres of private land with in & outdoor play areas. Our Day-care staff are experienced, trained & fully insured. We are full licensed with Northumberland County Council.
We also host training classes & behavioural consultations with resident instructor Susan Gilbert. Susan is experienced, qualified and fully insured, she offers a variety of training options within the North East.
Central Bark offer a variety of classes for all ages, breeds and abilities.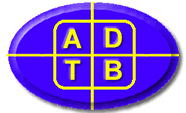 Our staff are registered with the Guild of Dog Trainers, The Academy of Dog Training and Behaviour and are Accredited Pet Care Professionals .This means we adhere to a professional standard and code of conduct.
From puppy training through to our advanced obedience and gundog work, we promote positive reinforcement and a relaxed stress free training environment.
​
Our group training classes are currently held at our base within the grounds of The Whitehouse Farm Centre in Stannington. We offer private training at home or at a location of your choice within a 20 mile radius of NE61 6AW (Morpeth)
​
We have an enclosed, astroturf arena indoor which offers the ability to work in a controlled situation during early training.
At Central Bark we also train outdoors (weather permitting) in our paddock, woodland area and also during the summer months on the adjoining farmland.
This allows exposure to sights, smells and real life distractions that your dog will face on a daily basis.
Our classes are limited to 6 students (dogs) per class wherever possible. Whilst we welcome family members to attend including children at present in a group class this is not permitted due to Covid-19, famililes from the same household are able to attend private training. It is important that your dog receives the same training from each person within the household and we are happy to email tips and homework to allow everyone to be involved.
Our current classes include:
Furthermore we offer additional workshops throughout the year.